M. S Students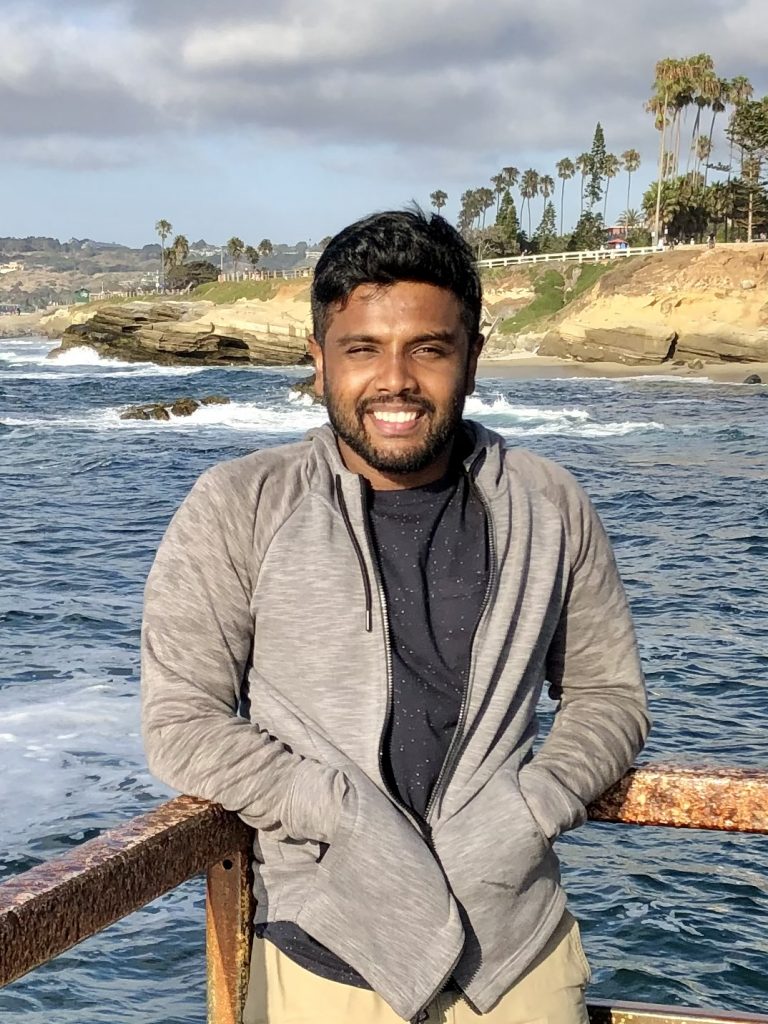 Jebin Joshua Moses
I am Jebin, a 2nd-year graduate student pursuing an MS in Nanoengineering. I joined UCSD with a B. Tech degree in Chemical Engineering and research experience in plant economics from Anna University (AC Tech Campus). During my undergraduate, I was juggling many extracurricular activities which gifted me the opportunity to be the President of the college's Entrepreneurship Cell, Capitalize, and the Head of the Chemical Engineering Department's student body while playing soccer for the college team.
In my first year of MS program, I was part of the Pokorski Lab and was working with polymers and 'Click' chemistry for targeted drug delivery for cancer. Now I will be working on the Nanofabrication of All-Optical Platform for Rapid, Precise and Low-Cost Cancer Tissue Diagnostics in the Poulikakos Lab. In my free time, I love to play open-world computer games (Cheers to Runescape) and soccer. Go Chelsea! KTBFFH!
Jebin is currently working as a TD Etch engineer at Intel.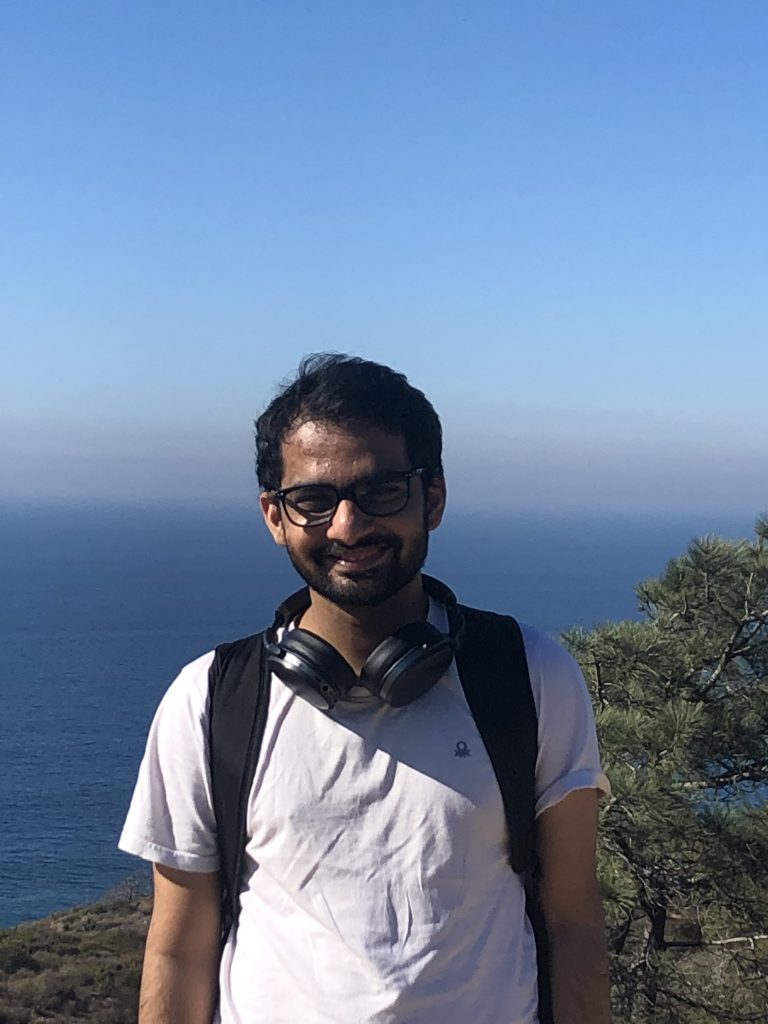 Aniket Puri
Aniket S. Puri is an M.S. student in the Materials Science and Engineering Department at UCSD who joined Poulikakos Lab in September 2020. He obtained his B.E. (Hons) degree from Birla Institute of Technology and Science, Pilani in Chemical Engineering. During his undergraduate studies, he worked in Prof. Karthik Chethan V's lab studying the thermodynamic effects of electrospinning on the biopolymeric zein matrix and different inorganic encapsulants. He was also a part of collaborative research in haemoglobin quantification for point of care applications in Prof. Suman Kapur's lab.
His research in Poulikakos Lab focuses on building a tissue engineering platform to model breast cancer tissue and subsequently establishing a microscopy-based diagnostic correlation between tissue morphology and disease. His research interests include tissue engineering, therapeutics and diagnostics. In his free time, he likes reading fiction, history or playing badminton.
Aniket defended his Master's thesis this September is an engineer in the industry.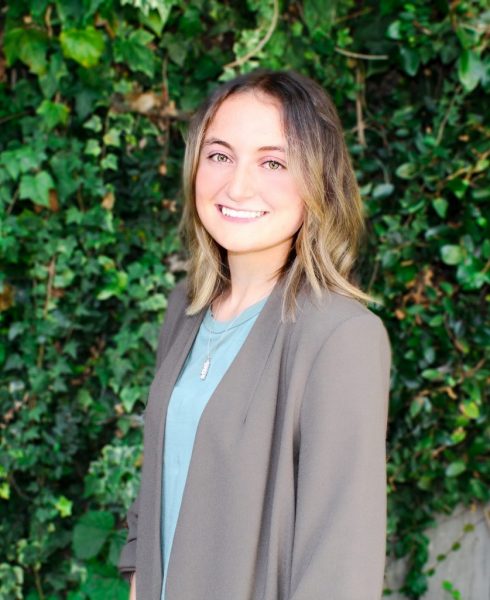 Samantha Bordy
Samantha Bordy is a Ph.D. candidate in Mechanical Engineering at UC San Diego. She received her Bachelor of Science in Mechanical Engineering from Georgia Tech. Her previous research experience is in the development of microfluidic devices for modeling the lymphatic system as part of Dr. Susan Thomas's Lab. Through that research, she received the President's Undergraduate Research Award and Grant. During her undergraduate experience, Sam worked as a TA and tutor for both the math and mechanical engineering departments.
As part of the Poulikakos Lab, she will be working on the design and fabrication of nanophotonic surfaces as they relate to drug screening techniques and in relation to cancer treatment methods. In her free time, she likes to read, write, crochet, and spend time with friends outside.
Sam successfully passed the qualification exam and acquired her Master's degree in Mechanical Engineering. She is currently a physics instructor at La Jolla Country Day School.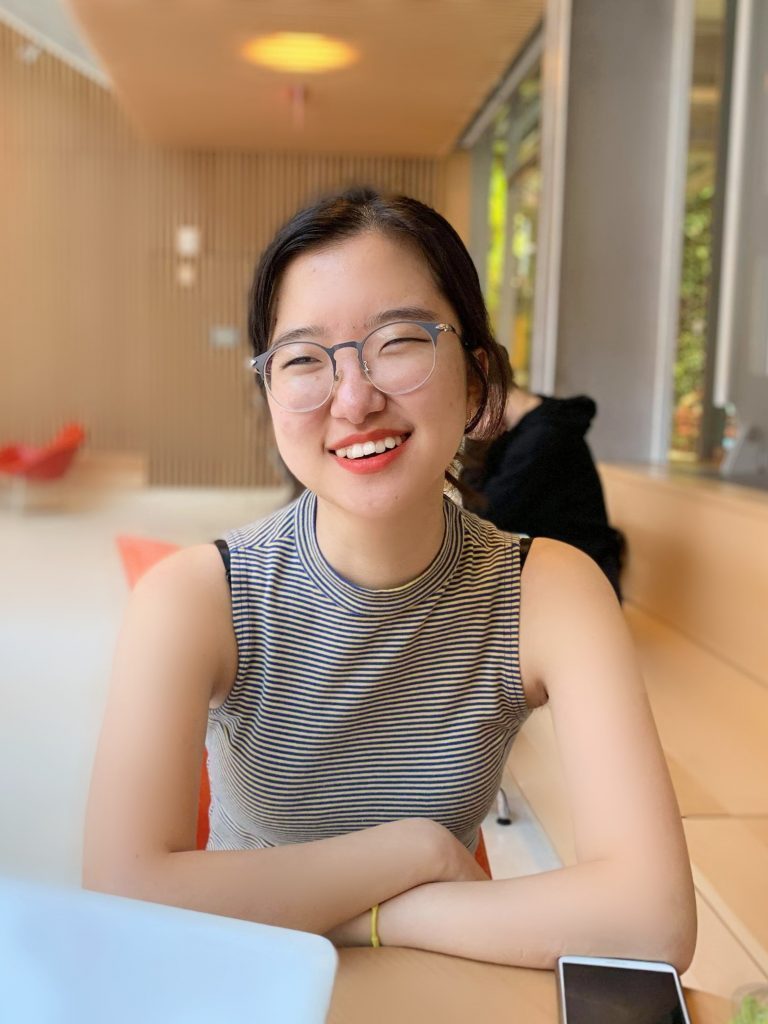 Jiuk Byun
Jiuk Byun is a Ph.D. student in Materials Science and Engineering at UC San Diego. She received her B.A. in Chemistry with High Honor and minor in Mathematics from Mount Holyoke College in 2020. She has been awarded the Dr. Mary P. Dole Medical Fellowship. She conducted her undergraduate research with Professor Wei Chen and developed a novel procedure of spin coating polydopamine thin films with her peers. The other research was with Professor Dirk Englund's group at the Massachusetts Institute of Technology, where she was a part of the simultaneous annealing and irradiating system development for nitrogen-vacancy center formation in diamonds. After graduating, she researched coatings and carbonization of nature-inspired polymer materials in Professor Haeshin Lee's lab at the Korea Advanced Institute of Science and Technology.
Jiuk's project involves wavefront shaping utilizing the photoacoustic effect. Outside the lab, she enjoys cooking and taking photographs.
Jiuk successfully acquired her Master's and is continuing her research chemistry and material science.
Undergraduate Students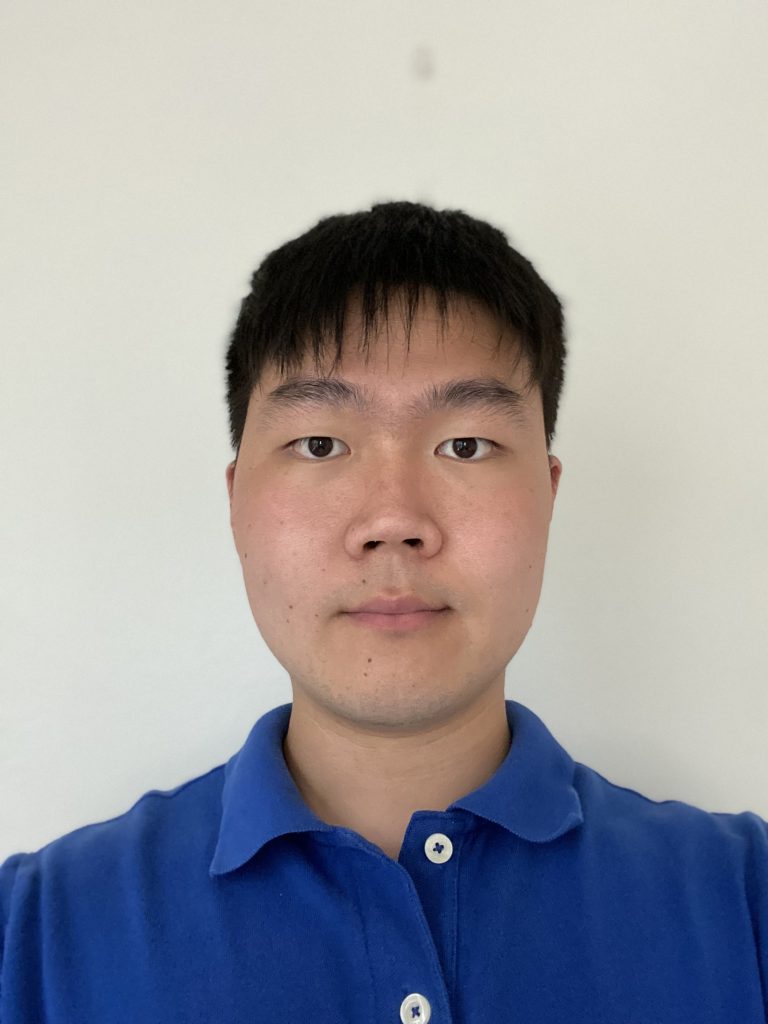 Dae Yong (Joshua) Kim
Joshua Kim is a fourth-year undergraduate student at UC San Diego majoring in Mechanical Engineering with an interest in pre-med. In the past, he was involved in various clubs such as IEEE (Institute of Electrical and Electronics Engineers) and JUMP (Jacobs Undergraduate Mentorship Program). Over the summer, he participated in the HardwareNxt program and learned about engineering design skills.
Joshua joined the Poulikakos Lab in August 2021. He is excited to be part of the research and apply his engineering knowledge to the medical field. He is looking forward to working with Zaid on computing the most optimal metasurface geometries. In the future, Joshua will continue to explore the medical field through volunteering and pre-med classes.
Joshua is currently preparing to take the MCAT and apply to medical school.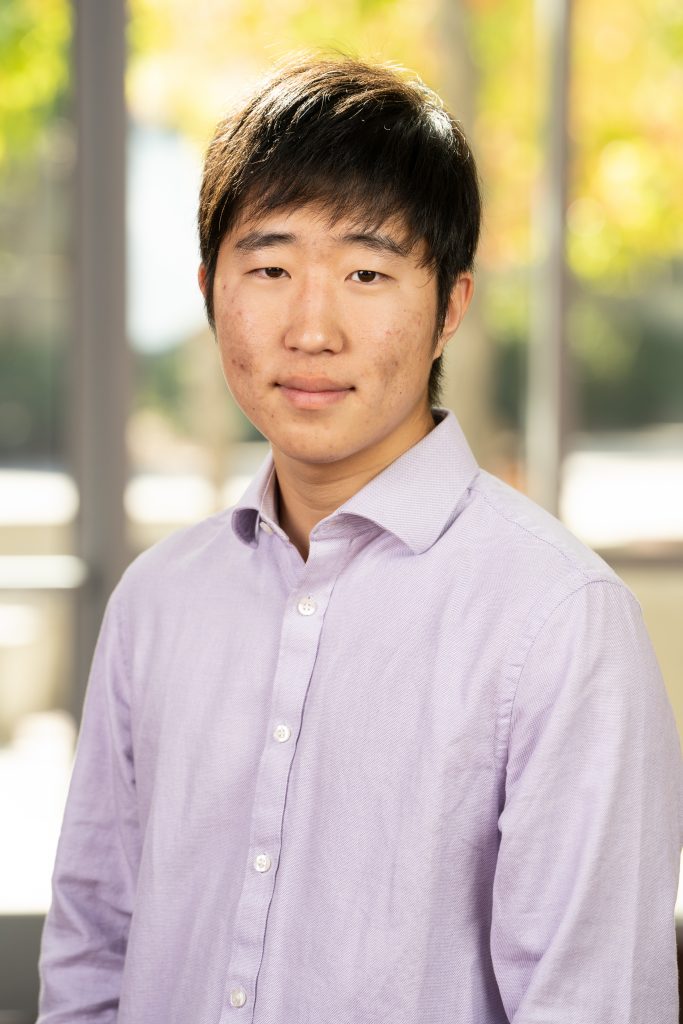 Chris Park
Chris Park is an undergraduate UC San Diego student studying Mechanical Engineering. He is expected to receive his Bachelor Degree in 2022. He is currently working in this lab as well as the Rocket Propulsion Laboratory Club at UCSD. His past research experience was working at the Bio-Inspired Robotics and Design Lab, where he focused creating a feedback control system for micro-robotic joints. He now know exploring his interest in biology applications within mechanical engineering.
Chris joined the Poulikakos Lab in June 2021. He is eager to help and get involved in the research during the summer 2021. Chris is interested in the development of biotechnology to learn how it could be used for future medical device applications. He is interested in learning about the new topic of nanophotonics and how they can be use for structural tissue diagnosis.
Chris is currently studying abroad at Lund University in Sweden.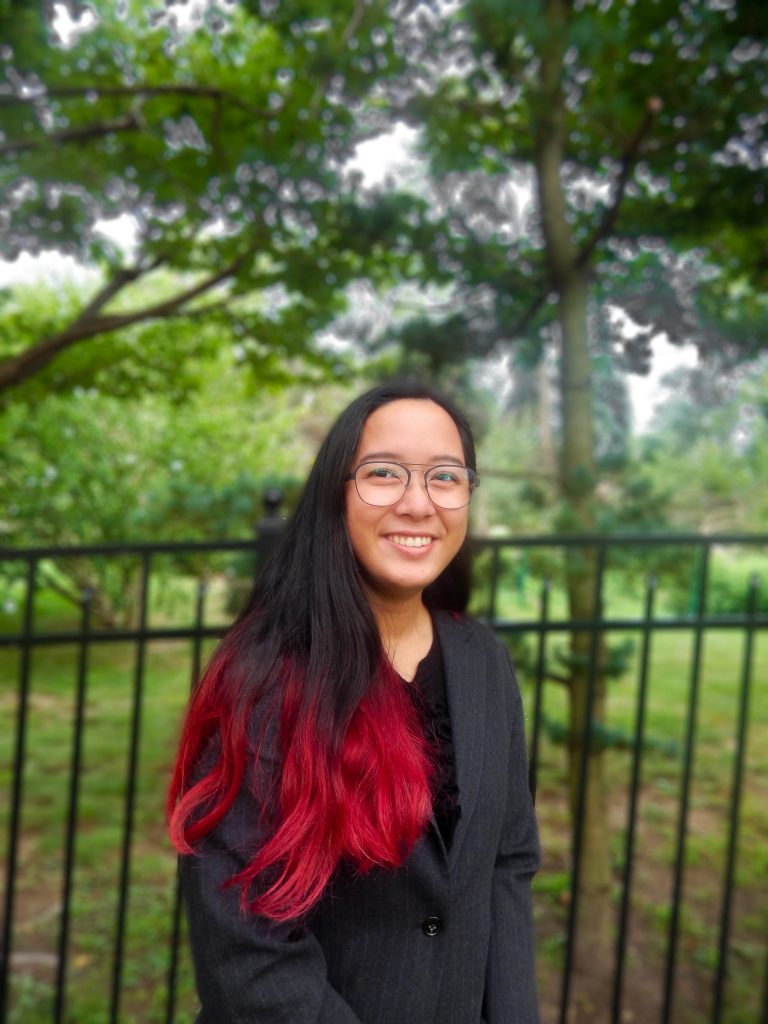 Trinity Pike
Trinity Pike is an undergraduate student majoring in Mechanical Engineering and minoring in Humanities at UC San Diego. She is currently a researcher for Project Lim[b]itless, an initiative that aims to make prosthetic limbs more accessible and affordable. Additionally, she is a Co-President for Engineers Without Borders at UCSD, a writer for Out in STEM at UCSD, and a member of several engineering outreach programs.
Trinity joined the Poulikakos Lab in December 2020. She is excited to assist the other team members with their research projects. Trinity is interested in exploring novel materials for medical devices using additive manufacturing and nanotechnology. In the future, she hopes to study bioengineering and become a research and development engineer.
Trinity is currently working as a Technical Solutions Engineer at Epic.
Dhruv Parmar
Dhruv Parmar is an undergraduate student majoring in Cell and Molecular Biology at UCSD. He transferred to UCSD in Fall of 2020 from Las Positas Community College. There he did an independent research study on how different environmental conditions affected the activity of Calypte anna (Annie's hummingbirds).
Dhruv joined the Poulikakos Lab in December 2020 and while he hasn't been able to be incredibly active due to the pandemic, he is ready to help over the summer with the research done by the rest of the team. He is especially excited to work with Aniket on anisotropic materials and is thrilled to bring his biological expertise to the table. In the future he hopes to use his experiences here to aid him in his inevitable graduate research.
Dhruv is currently engaging in undergraduate research at the Root Lab on campus.