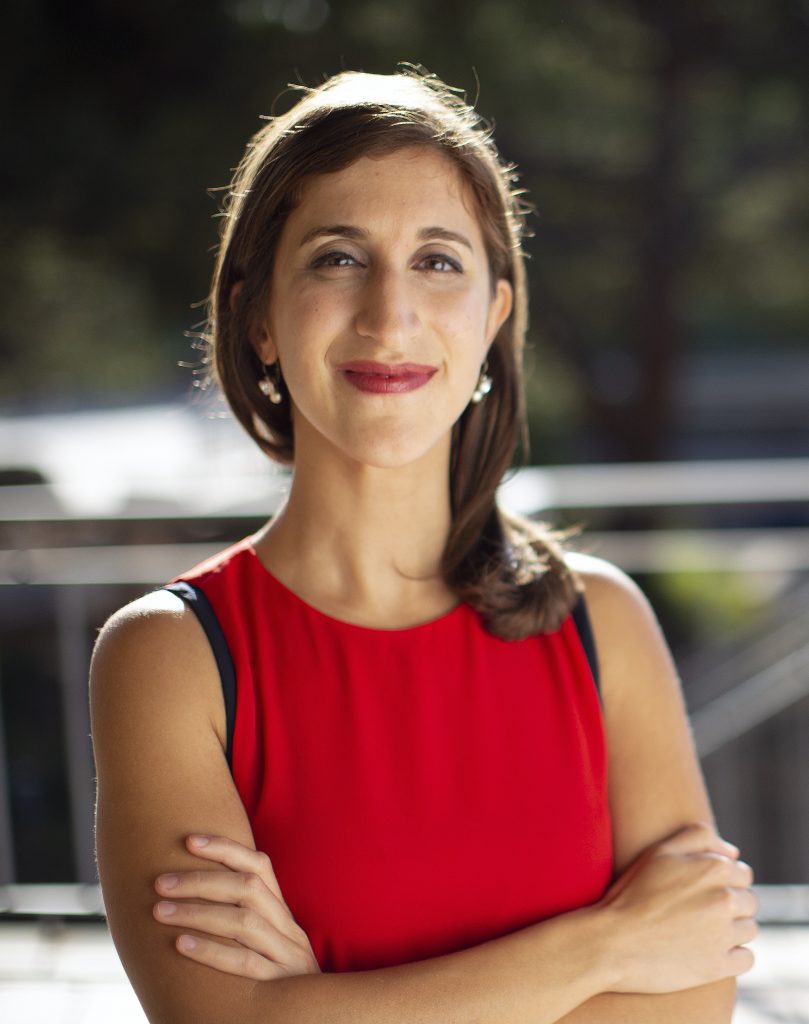 Professor Lisa V. Poulikakos
Principal Investigator
Email: lpoulikakos[at]eng.ucsd.edu
Office: EBU II 358
Lisa Poulikakos is an Assistant Professor in Mechanical and Aerospace Engineering at UC San Diego. She received her PhD in Mechanical and Process Engineering at ETH Zürich, where she studied with Professor David Norris. Her thesis, titled "Chiral Light–Matter Interactions in the Near and Far Field" introduced an original theoretical and experimental technique to enable the rational design of chiral nanophotonic systems. Her postdoctoral research in Materials Science and Engineering at Stanford University in the group of Professor Jennifer Dionne, focused on developing functional nanophotonic surfaces for all-optical, on-chip and label-free cancer tissue diagnostics. She is a recipient of the ETH Medal, awarded to outstanding doctoral theses, the L'Oréal USA For Women in Science Postdoctoral Fellowship and the Swiss National Science Foundation Early Postdoc Mobility Fellowship. Among the leadership positions she has held, she served as Chair of the 2018 Gordon Research Seminar in Plasmonics and Nanophotonics and was the founder and first president of the student-outreach organization "LIMES" at ETH Zürich.
---
Group Members
PhD students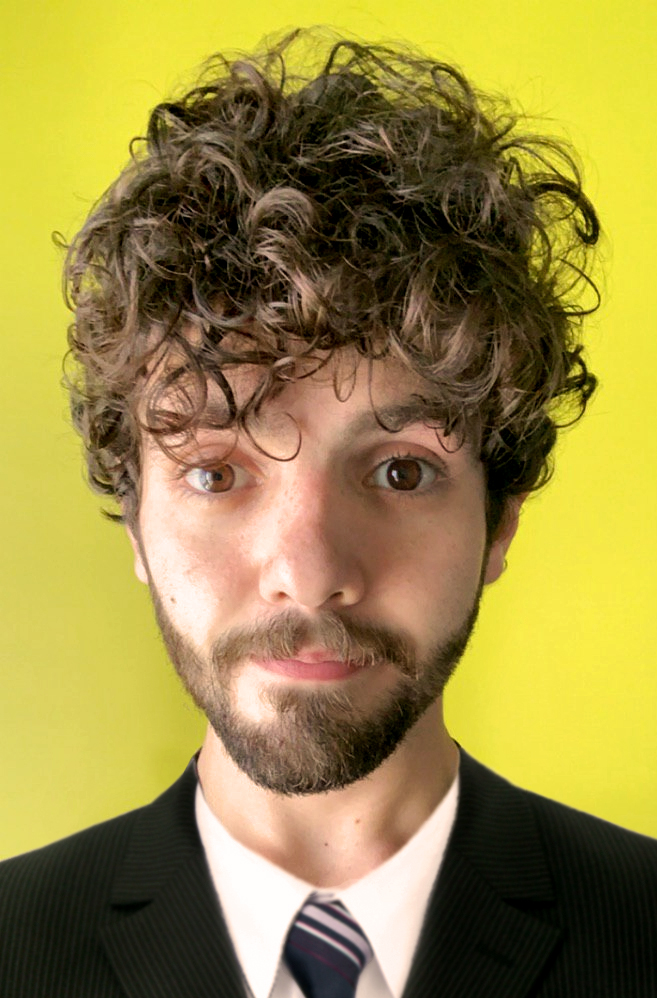 Zaid Haddadin
Zaid Haddadin (he/they) is a PhD student in the electrical & computer engineering department at the Poulikakos Lab in UC San Diego. He holds bachelor's degrees in biology and computer science from Purdue University and a master's degree in electrical engineering, with a medical devices specialisation, from UC San Diego. He's motivated to utilise Earth's most abundant resource, light, towards low-cost, accurate, and rapid medical diagnostics for resource-starved environments. In accordance, his primary research projects focus on investigating how the geometric symmetry-violations of nanostructures in metasurfaces can enhance light-matter interactions, and how to leverage those effects for a quantifiable detection of fibrotic and misfolded-protein disease states.
In his "off" time, Zaid likes to write, run, or just be outdoors trying to figure out how to do aerials & other flips. He wrote first-drafts of novels as part of the National Novel Writing Month and hopes to one day run a marathon in Antarctica. He's also a big fan of tea.
---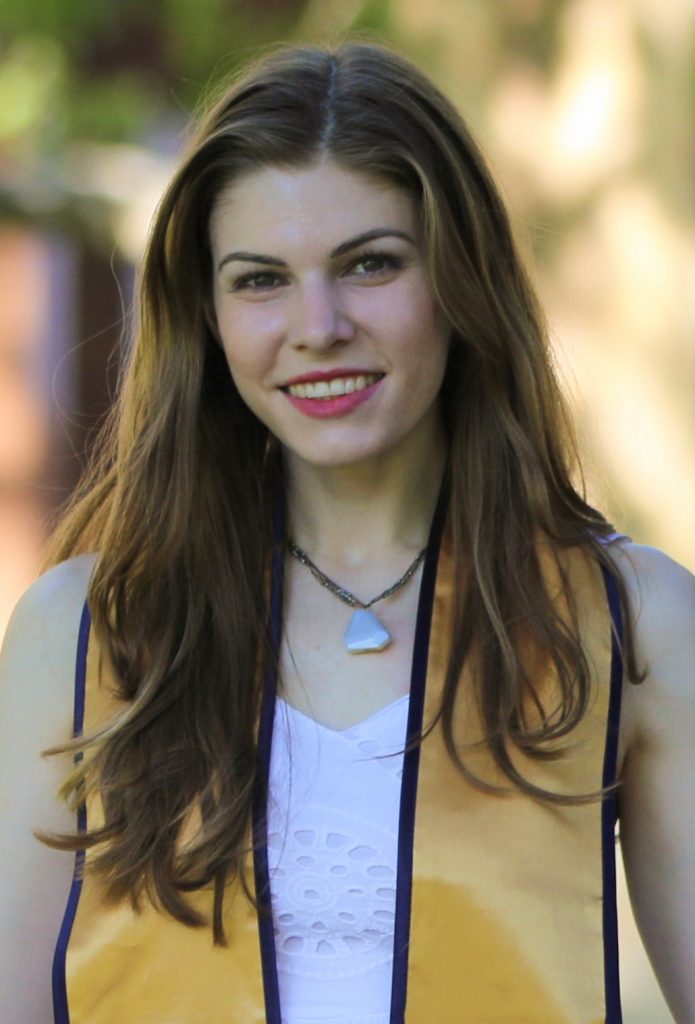 Julia Holland
Julia Holland is a Ph. D student majoring in Mechanical Engineering with a specialization in Materials Science and Solid Mechanics at UC San Diego. She began her undergraduate studies at Moorpark College before transferring to UC Davis, where she graduated with Honors in 2022 with her Bachelor's degree in Mechanical Engineering. From the spring of 2021 to the summer of 2022, Julia worked as an intern at Teledyne Imaging Sensors where she developed engineering drawings and designed tooling used on sensors.
Julia joined the Poulikakos Lab in September 2022, where she will be studying the photoacoustic effect with applications in super-resolution imaging. In her free time, Julia enjoys painting, reading, and Brazilian Jiu Jitsu.
M.S. students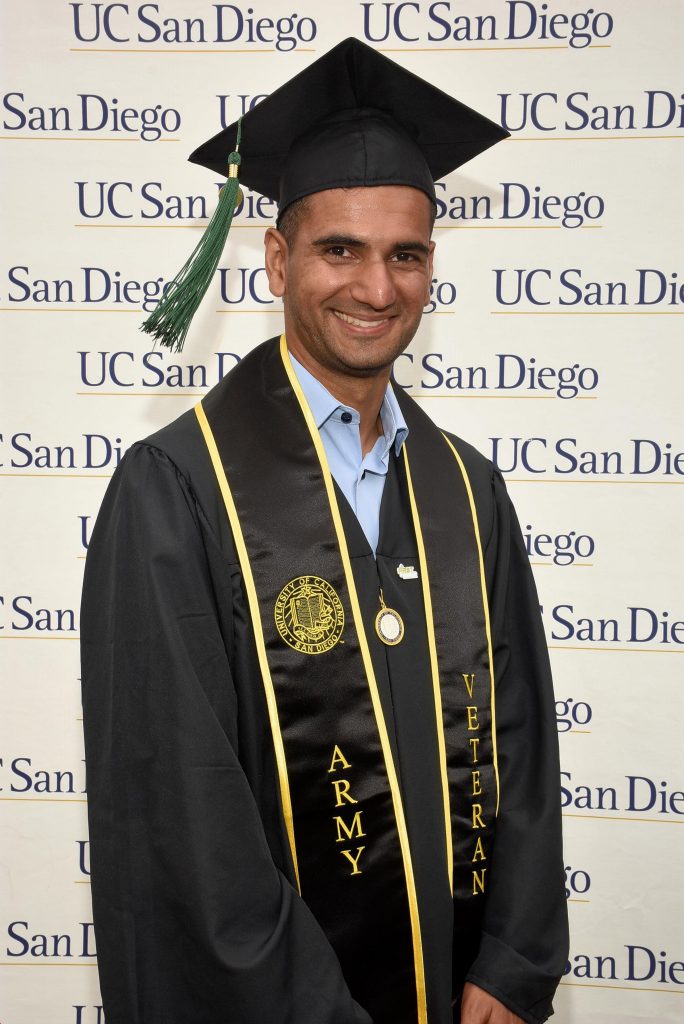 Shahrose Khan
Shahrose Khan is a Master's student majoring in Aerospace Engineering at UC San Diego. He holds a B.S. degree in Aerospace Engineering from UCSD as well. Prior to his transfer to UCSD, he served four years as an Army medic at Fort Carson, CO. In summer of 2022, he participated in the Naval Research Enterprise Internship Program, where he was in a structures team that maintains aerospace assets. Starting Fall 2023, Shahrose is a guest investigator at APL for NASA's DragonFly mission to Saturn's moon Titan. He will be creating a library of select surface features from across the solar system. The library will be used by DragonFly team to interpret future images of Titan's surface.
Shahrose joined Poulikakos and Boechler Labs in Summer 2021 under the MAE 199 program during his undergraduate. He is studying Color Theory and exploring nanophotonic solutions that can aid anomalous trichromacy – a form of color vision deficiency. Shahrose uses his free time to play Tennis, Soccer, and League of Legends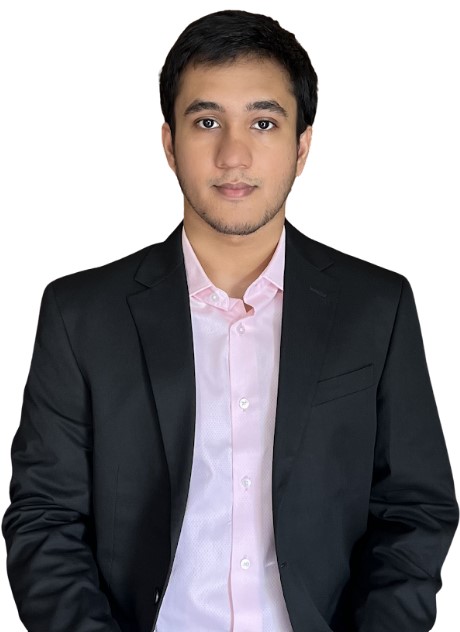 Dev Shah
Dev Shah is a Master's student in the Mechanical Engineering department at UC San Diego. He obtained his B.Tech degree in Mechanical Engineering from Pandit Deendayal Energy University in 2021. During undergrad, Dev was part of an ATV design & development group where they built gasoline and an electric all-terrain vehicle from the ground up and went racing against 150 other teams, and stood first in design. He was also part of a research group of Professor Dr. Krunal Mehta where they worked on design and fabrication techniques for jointless compliant surgical grippers at point-of-care to reduce variations in gripping forces for different patients. After graduation, Dev was working as a New Product Development Engineer at Mediscient Devices Pvt. Ltd. where he designed novel mechanisms for Injectable medical devices like Autoinjectors, Needle-Safety Injections, and a wearable smart insulin injector.
As part of the Poulikakos Lab, Dev will be working towards the fabrication of 3D-architected metasurfaces using additive manufacturing for the visualization of fibrous media.
---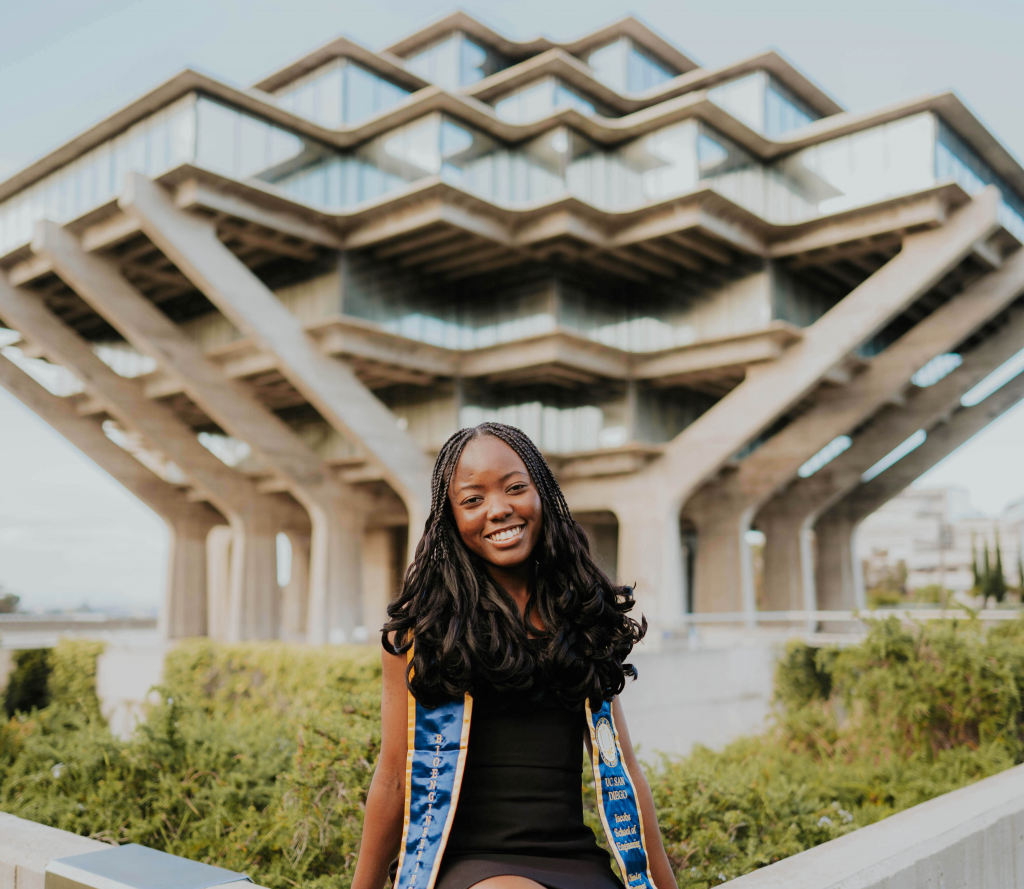 Paula Kirya
Paula Kirya is a Master's student at UC San Diego, studying Mechanical Engineering. She graduated from UCSD with a degree in Bioengineering in June 2023. Paula joined the Poulikakos Lab in August 2021 and has been working on studying and developing new ways to apply structural color in nature-inspired colorimetric metasurfaces to detect disease in biological tissue. During her undergraduate years, Paula delivered plenary talks at the Stanford Research Conference and Harvard's National Collegiate Conference.
Her master's research is being funded by the Optica Amplify Scholarship, the Optica Women Scholarship, and the AAUW Selected Professions Fellowship. In her free time, Paula enjoys dancing, reading, and watching movies with her friends.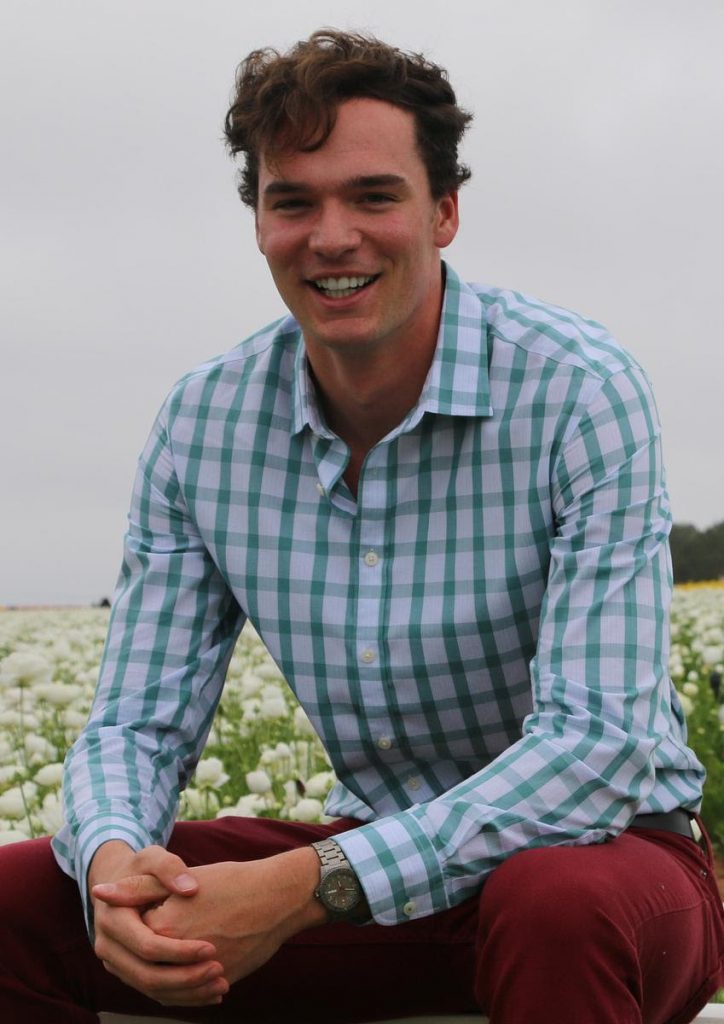 Loren Phillips
Loren Phillips is a Master's student at UC San Diego majoring in Nanoengineering. He holds as Bachelor's in Nanoengineering with a minor in Mathematics. As a scholar-athlete, he rows for the men's rowing team. Loren is an active member of Intergenerational Connections and Triton Tutors. He also spends his time working for UCSD Human-Powered Submarine, where he designs, fabricates and implements submarine drivetrain components. He is fascinated with mechanics as well as nanofabrication.
As a member of the Poulikakos Lab, Loren looks to use his talents, experience, and excitement, to research the fabrication of photonic metasurfaces. He is inspired by the prospect of applying engineering principles to advance medical science. When not studying, you will find Loren reading, surfing, mountain biking, or skiing.
Undergraduate Students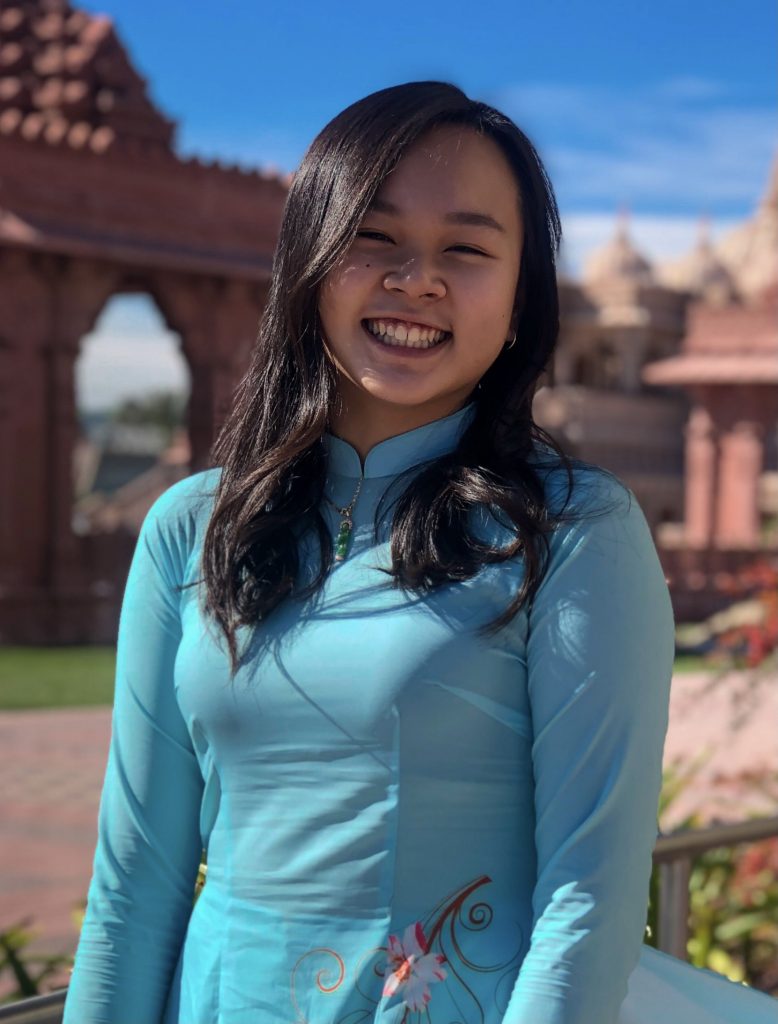 Anna My Nguyen
Anna is a third-year undergraduate student at UC San Diego majoring in Mechanical Engineering with an interest in medical devices. Prior to her undergrad, she was involved in the volunteer program at Sharp Grossmont Hospital which allowed her to see various new devices in the medical field. During her time at UC San Diego, she has been involved in Summer Bridge, the Teaching + Learning Commons, and the Makerspace.
Anna joined the Poulikakos Lab in September 2021. She is very excited to help develop the connection between the health sciences and engineering. She is looking forward to learning from everyone in the lab and their various projects. She is currently studying chiral nanostructures and its applications on metasurfaces. In her free time, she enjoys listening to music , going to concerts, and watching movies.
---
---
We are hiring! Please see our Join Us! page for more information.