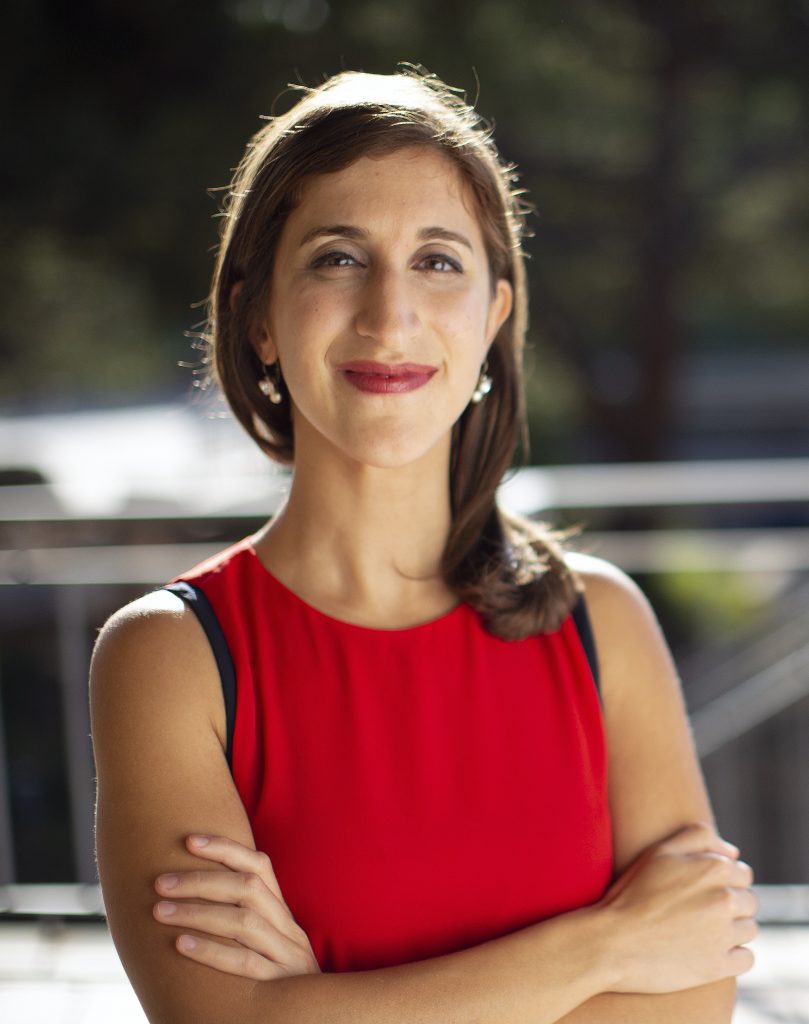 Professor Lisa V. Poulikakos
Principal Investigator
Email: lpoulikakos[at]eng.ucsd.edu
Office: EBU II 358
Lisa Poulikakos is an Assistant Professor in Mechanical and Aerospace Engineering at UC San Diego. She received her PhD in Mechanical and Process Engineering at ETH Zürich, where she studied with Professor David Norris. Her thesis, titled "Chiral Light–Matter Interactions in the Near and Far Field" introduced an original theoretical and experimental technique to enable the rational design of chiral nanophotonic systems. Her postdoctoral research in Materials Science and Engineering at Stanford University in the group of Professor Jennifer Dionne, focused on developing functional nanophotonic surfaces for all-optical, on-chip and label-free cancer tissue diagnostics. She is a recipient of the ETH Medal, awarded to outstanding doctoral theses, the L'Oréal USA For Women in Science Postdoctoral Fellowship and the Swiss National Science Foundation Early Postdoc Mobility Fellowship. Among the leadership positions she has held, she served as Chair of the 2018 Gordon Research Seminar in Plasmonics and Nanophotonics and was the founder and first president of the student-outreach organization "LIMES" at ETH Zürich.
---
Group Members
PhD students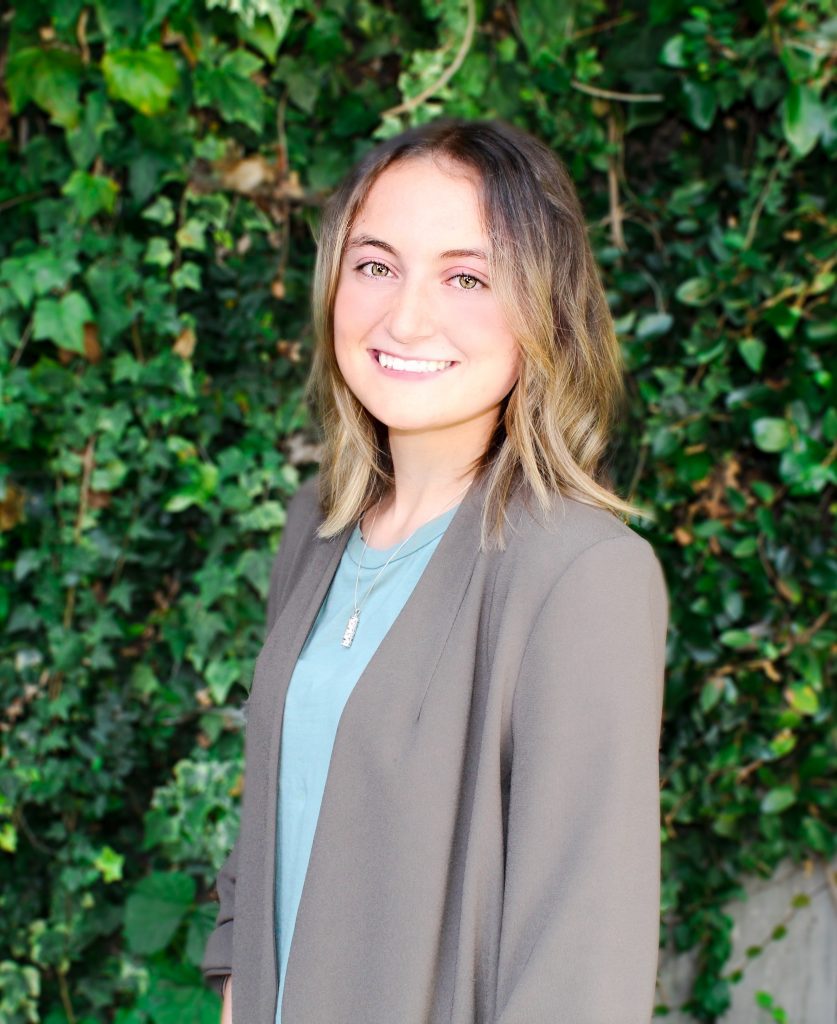 Samantha Bordy
Samantha Bordy is a PhD candidate in Mechanical Engineering at UC San Diego. She received her Bachelors in Science in Mechanical Engineering from Georgia Tech. Her previous research experience is in the development of microfluidic devices for modeling the lymphatic system as part of Dr. Susan Thomas's Lab. Through that research she received the President's Undergraduate Research Award and Grant. During her undergrad experience Sam worked as a TA and tutor for both the math and mechanical engineering departments.
As part of the Poulikakos Lab she will be working on the design and fabrication of nanophotonic surfaces as they relate to drug screening techniques and in relation to cancer treatment methods. In her free time she likes to read, write, crochet, and spend time with friends outside.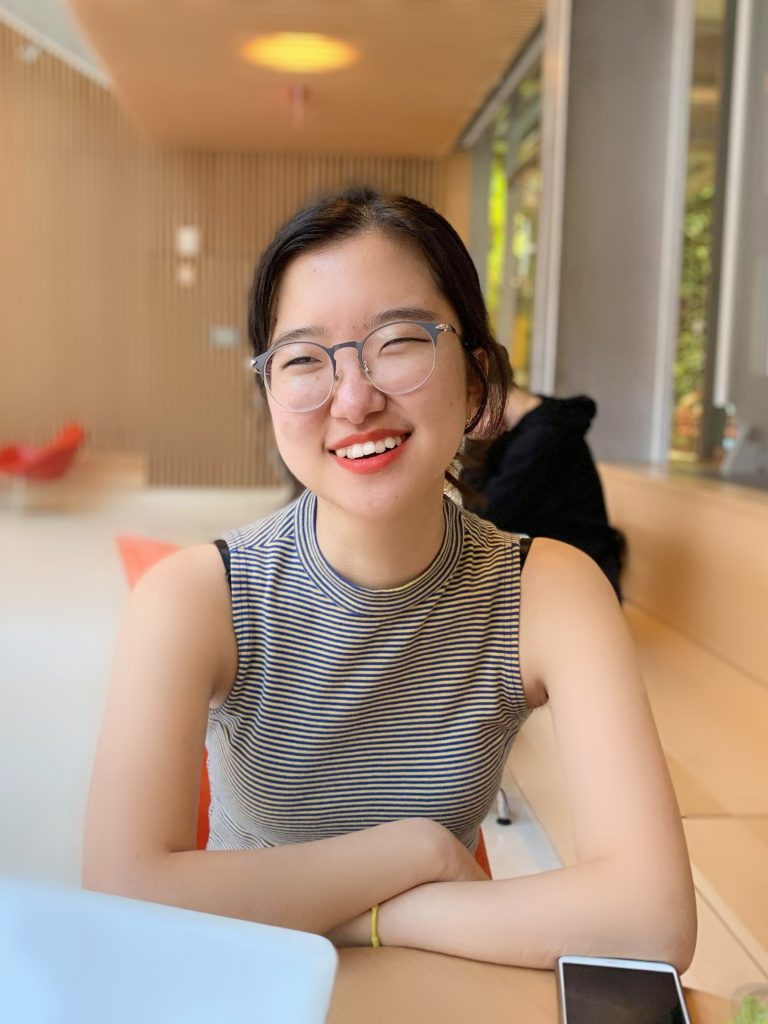 Jiuk Byun
Jiuk Byun is a Ph.D. student in Materials Science and Engineering at UC San Diego. She received her B.A. in Chemistry with High Honor and minor in Mathematics from Mount Holyoke College in 2020. She has been awarded the Dr. Mary P. Dole Medical Fellowship. She conducted her undergraduate research with Professor Wei Chen and developed a novel procedure of spin coating polydopamine thin films with her peers. The other research was with Professor Dirk Englund's group at Massachusetts Institute of Technology, where she was a part of the simultaneous annealing and irradiating system development for nitrogen-vacancy center formation in diamonds. After graduating, she researched coatings and carbonization of nature-inspired polymer materials in Professor Haeshin Lee's lab at Korea Advanced Institute of Science and Technology. Jiuk is excited to join the Poulikakos Lab and expand her research on solving global health problems. Outside the lab, she enjoys cooking and taking photographs.
---
M.S. students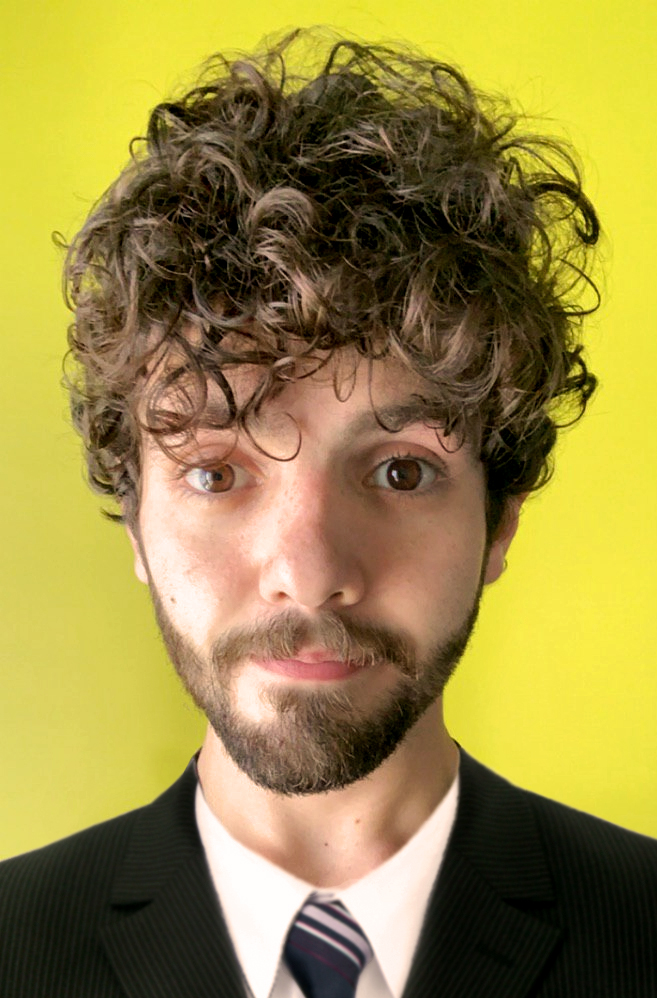 Zaid Haddadin
Zaid Haddadin is a master's student in electrical engineering (medical devices & systems) at UC San Diego. He holds a bachelor's degree in computer science & biological sciences from Purdue University. His previous research experience is in computational genetics – searching for common genetic mutations among autoimmune diseases. At Purdue University, Zaid co-founded the Purdue Creative Writing Club, volunteered in the local community with Alpha Phi Omega, and participated in the Purdue Running Club.
As part of the Poulikakos Lab, Zaid will be working towards designing, optimising, & fabricating nanophotonic surfaces that yield significant colour differences when examining dissimilar orientations of collagen fibres. The goal is to utilise these nanophotonic surfaces for cancer tissue diagnostics.
---
Undergraduate Students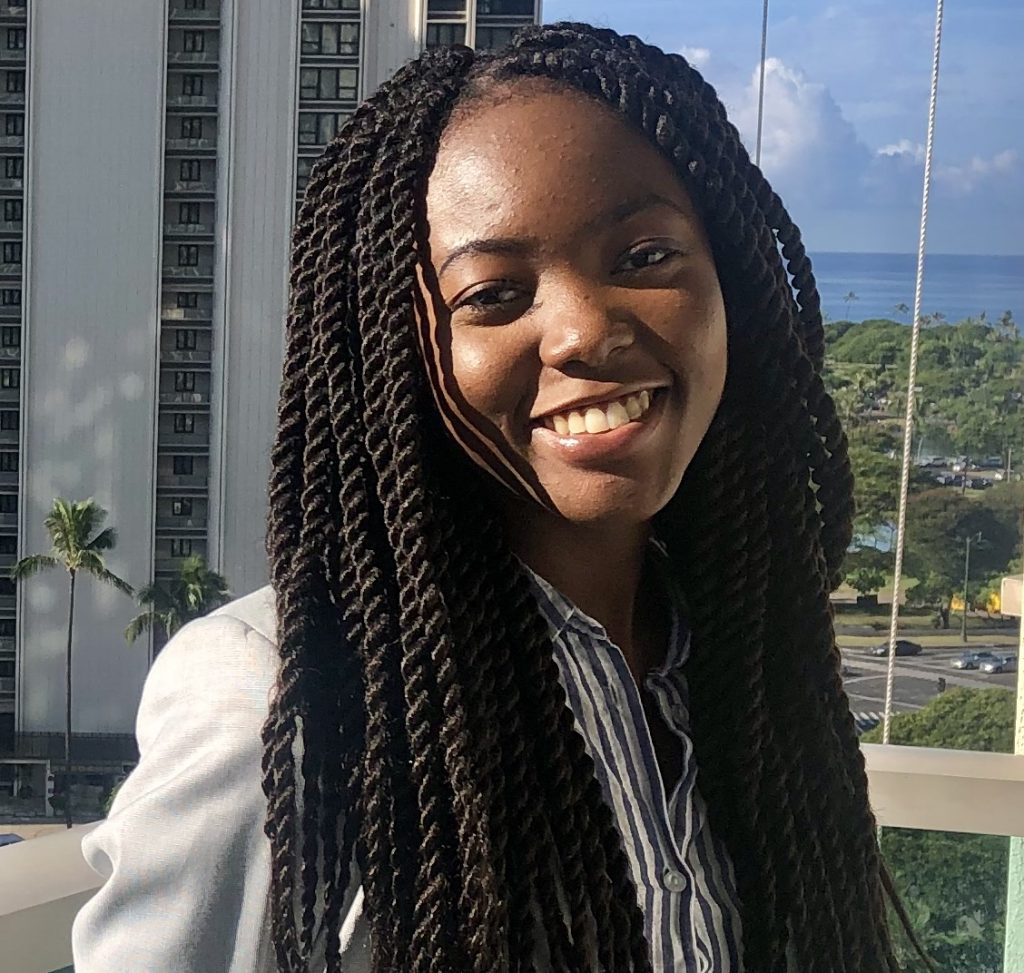 Paula Kirya
Paula Kirya is an undergraduate bioengineering student at UC San Diego. She transferred to UCSD in Fall 2020 from Pasadena City College. There under the eCURE program, she engaged in a research project studying the interdisciplinary applications of structural color in Morpho wing nanostructures to develop an educational module that can be incorporated into classrooms. Paula's interest in biomimicry and nanotechnology prompted her to pursue a summer research internship at Penn State University in 2019, in which she aided in research developing a self-healing composite material with squid ring teeth proteins. Her previous research experiences led to her acceptance as an undergraduate representative at the 2021 Posters on the Hill Conference.
Paula joined the Poulikakos lab in August 2021 and is excited to work on studying the applications of structural color in colorimetric metasurfaces to detect disease in biological tissue. In Paula's free time she likes to dance, read, and watch movies with her friends.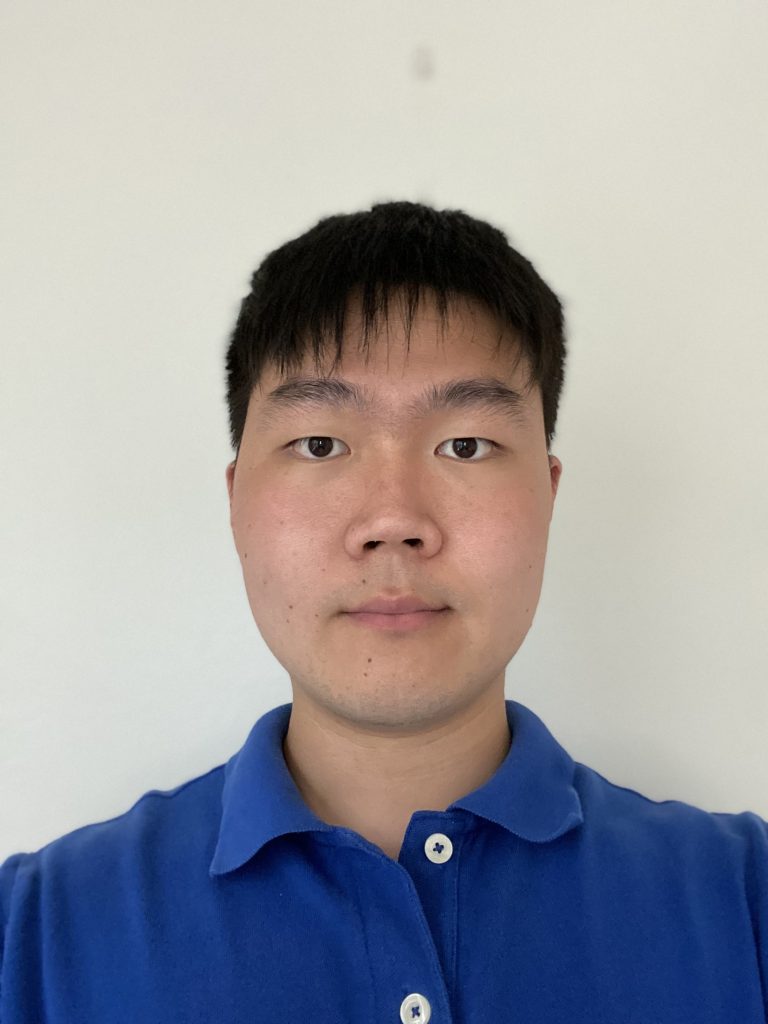 Dae Young (Joshua) Kim
Joshua Kim is a 3rd year undergraduate student at UC San Diego majoring in Mechanical Engineering with an interest in pre-med. In the past, he was involved in various clubs such as IEEE (Institute of Electrical and Electronics Engineers) and JUMP (Jacobs Undergraduate Mentorship Program). Over the summer, he participated in the HardwareNxt program and learned about engineering design skills.
Joshua joined the Poulikakos lab in August 2021. He is excited to be part of the research and apply his engineering knowledge to the medical field. He is looking forward to working with Zaid on computing the most optimal metasurface geometries. In the future, Joshua will continue to explore the medical field through volunteers and pre-med classes.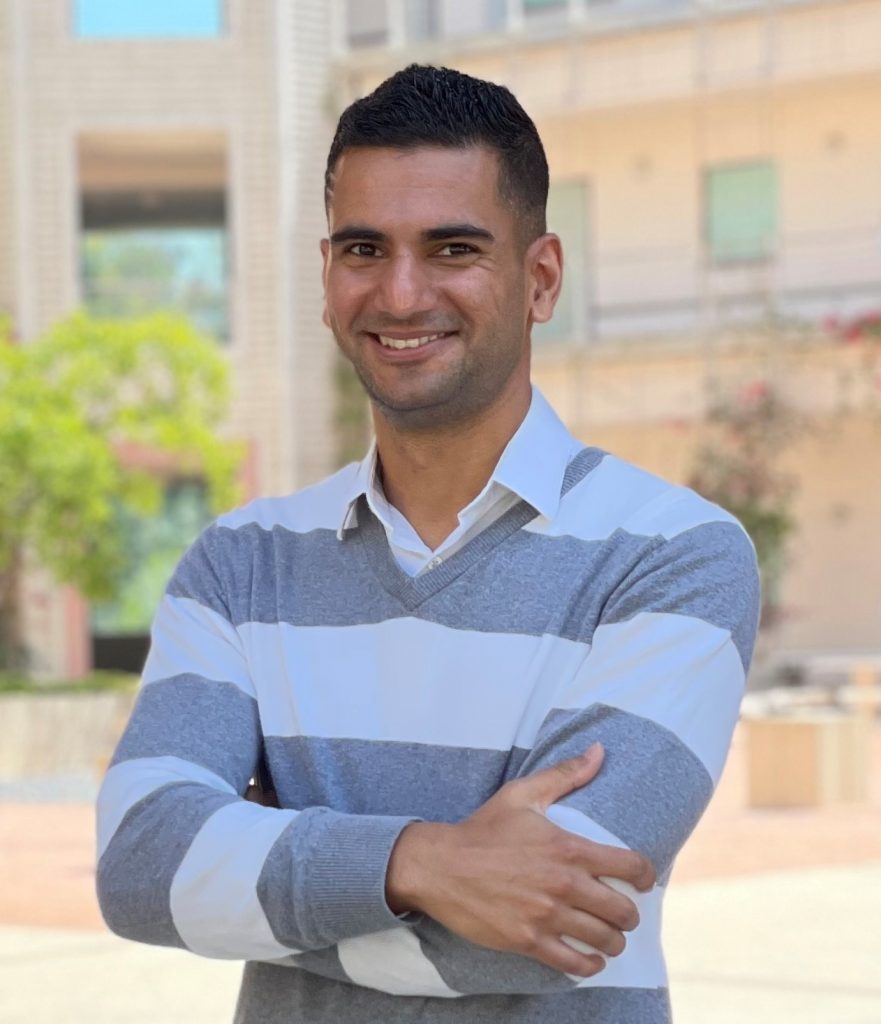 Shahrose Khan
Shahrose Khan is a transfer student majoring in Aerospace Engineering at UC San Diego. Prior to his transfer, he served four years as an Army medic in Colorado. Shahrose is a participant of the JUMP community of engineering students and alumni. After graduation, he is planning to continue studying under an M.S. program in Fall 2022 with a specialization in Applied Plasma Physics.
Shahrose joined Poulikakos and Boechler labs in Summer 2021 under the MAE 199 program. He is studying Color Theory and exploring nanophotonic solutions that can aid anomalous trichromacy – a form of color vision deficiency. Shahrose uses his free time to play Tennis, Soccer and League of Legends.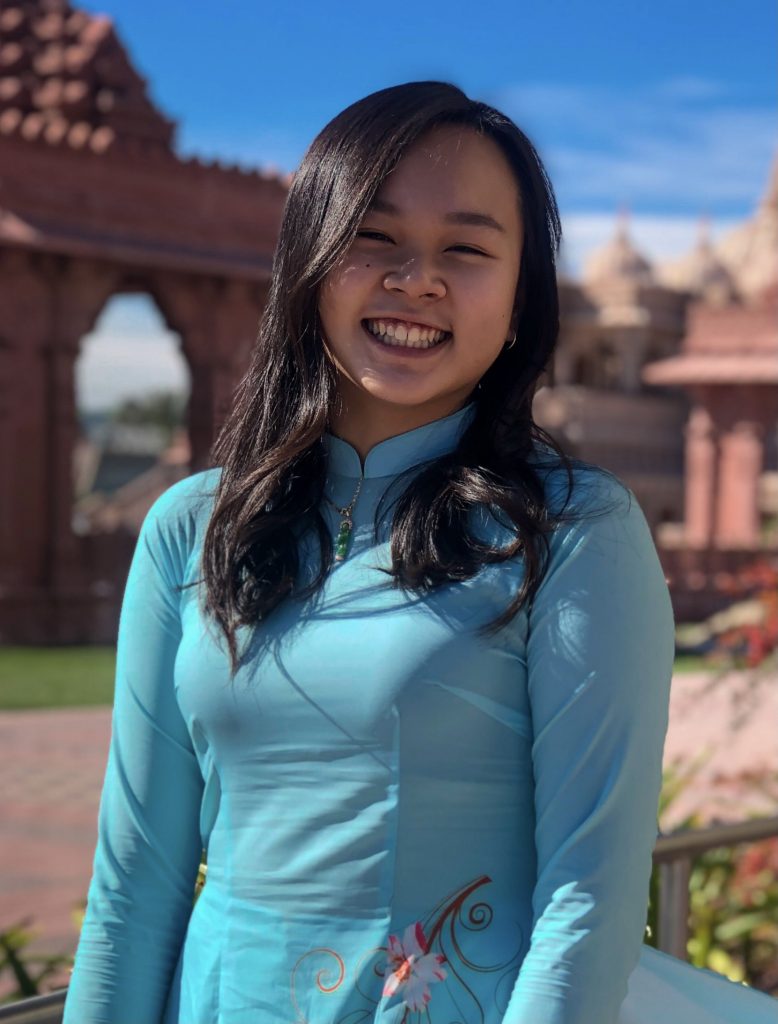 Anna My Nguyen
Anna is a first-year undergraduate student at UC San Diego majoring in mechanical engineering with an interest in medical devices. In the past, she was involved in the volunteer program at Sharp Grossmont Hospital which allowed her to see various new devices in the medical field.
Anna joined the Poulikakos lab in September 2021. She is very excited to help develop the connection between the health sciences and engineering. She is looking forward to learning from everyone in the lab and their various projects.
---
---
We are hiring! Please see our Join Us! page for more information.